Looking for big cities, bright lights and wild nights out? Expect to find exactly the opposite when you stay in our Powys hotels. Thanks to its sparse population, forests and mountain ranges, Powys epitomises unspoilt Welsh countryside. It's also a notorious Welsh-language stronghold - so you'd better brush up on your Cymraeg.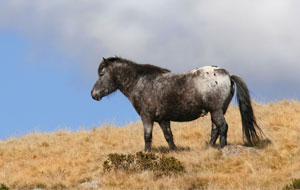 Falconry Experience Wales
At Falconry Experience Wales, the experts will show you how to fly birds of prey before letting you loose on the falcons, hawks and owls. Or let the birds loose on you, more like.
The Centre for Alternative Technology
The Centre for Alternative Technology is a living laboratory dedicated to all things sustainable. Marvel at advanced renewable energy systems and find out how to live a more eco-friendly life at the interactive visitor centre.
Brecon Beacons National Park
Do not leave Brecon Beacons National Park without finding a Welsh Mountain Pony. There aren't many of these strong creatures left so seeing them in their natural habitat is a rare treat. When the sun sets turn eyes skywards. As an International Dark Sky Reserve, Brecon Beacons National Park is the perfect spot for seeing stars.
Llanwrytd Wells, the smallest town in Britain, is a curious place. It's home of The World Bog Snorkelling Championships, the Man vs Horse race, Real Ale Wobble and Mountain Bike Chariot Racing. Seriously, we couldn't make it up if we tried.
Llangorse Multi Activity Centre
Almighty zip lines, indoor climbing and caving, horseriding, BMX tracks, the Dingle Scramble and more - that should be plenty to keep the whole family happy for a few hours.
Flask? Check. Binoculars? Check. A spot of lone bird-watching at this RSPB nature reserve in the foothills of the Berwyn Mountains is bound to bring some tranquility into your day.